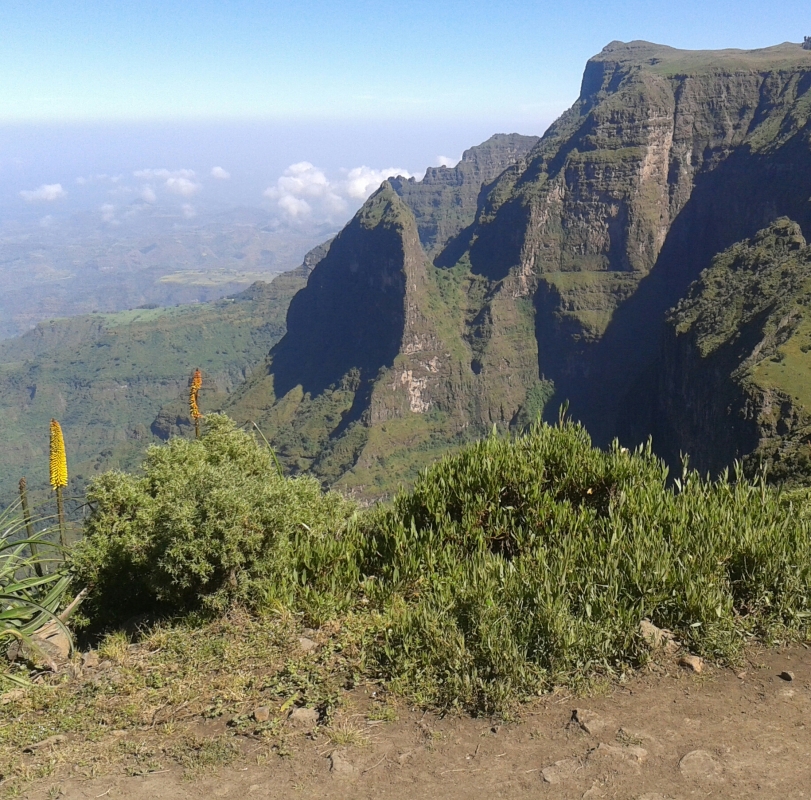 Ethiopia is a land of legends and mystery – the Queen of Sheba and the Ark of the Covenant to name but two. The landscape is also mesmerising. In the far north are the Simien Mountains – a mystical world of primeval forests, misty peaks, bizarre plants and exotic creatures. Trekking these stunning highlands is like stepping into an otherworldly paradise.

Dramatic landscapes

Violent volcanic eruptions 40 million years ago created the Simien Mountains massif, which rises to over 4500m in northern Ethiopia. Over millennia, erosive forces have sculpted its jagged pinnacles, deep ravines and volcanic plugs. Treks of between five and ten days along high-altitude escarpments, across alpine meadows and through the fertile lowlands are the best way to fully appreciate the amazing diversity of the Simiens, much of what today is protected as part of Simien Mountains National Park.

Steep ascents lead to lush plateaus populated with giant lobelias – freaky fleshy-leaved plants growing to 3m in height, evoking images of dinosaurs and ancient days. Escarpment vistas are filled with sheer cliffs, plunging waterfalls, and rocky turrets spiking out from the forested valleys below. Ribbons of mist drift over the ground. Vultures and ravens cruise the skies. It is a strangely beautiful yet primal world.